gallery

---
handmade items for sale

---
Updates Jan 17, 2017

---
places I like to visit

---
how to get in touch with me

---
a little about me...

---
Proud Member of: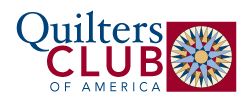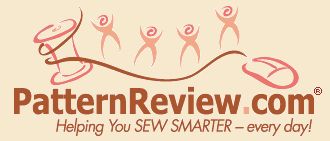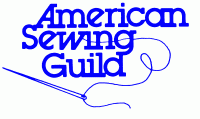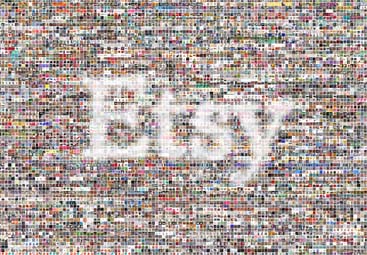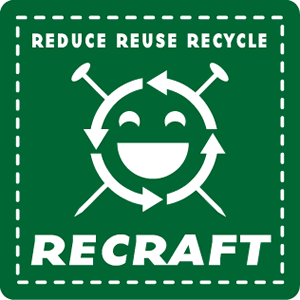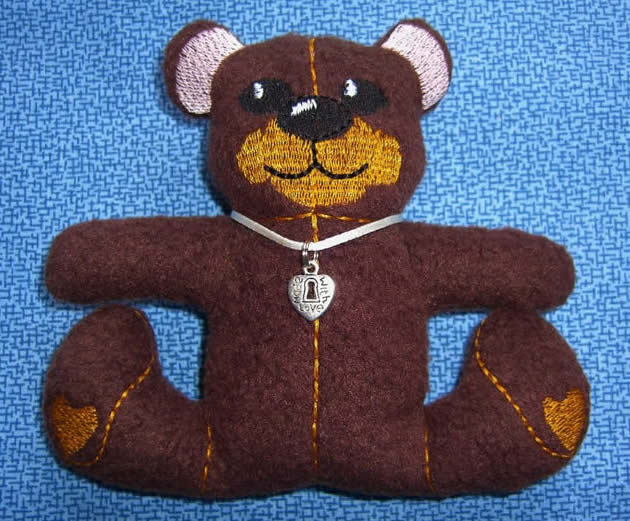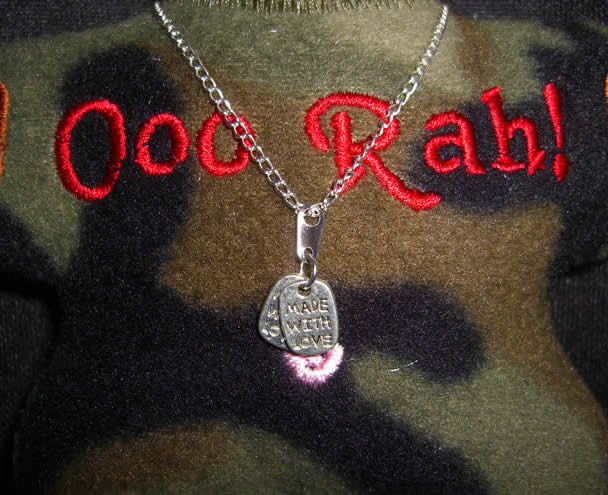 Machine embroidery is my passion. I love to make things & decided, why not sell a few things and keep the cycle going? I don't mass produce any of the items I make [that would be boring to me], but I'm willing to make more than one of an item if requested.
To buy my stuff, register at ETSY. Find my Etsy store HERE or on the link to the left. Next, add items you want to your cart. Check out my SOLD items for ideas as some may not have been re-listed yet. You can send me an email and I will re-list something and reserve it just for you. When you are ready to check out, you can make a payment with your credit card or bank account via PayPal, or mail a money order and your item[s] will soon be on their way to you. Please visit my Etsy site today and have a look around! Feedback is always appreciated after a sale.
I have a 100% positive feedback record so you can shop with confidence and while you are there, be sure to check out a few of the thousands of artists selling their wonderful handmade items. It's a great place for all your handmade gift shopping needs! Tell eveyone you know about Etsy!
Need new sewing supplies and/or books but don't want to pay full price? My "stash" has spilled over into my guest room so I have to admit it's time to let some stuff go. Those of you who have fabric stashes know what I'm talking about! Check my Stash for Sale link for lots of good deals!
---
Happy Customers
These pictures were sent by happy Starbarks customers...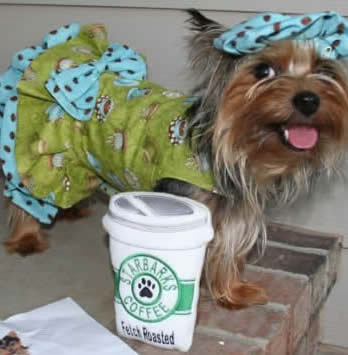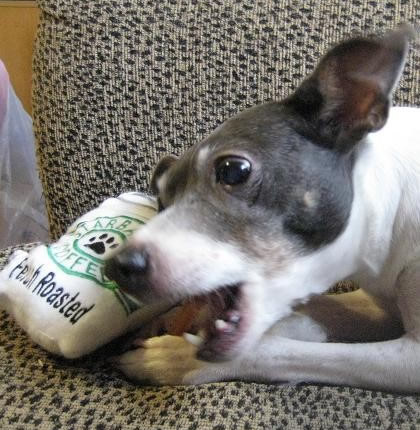 Gabbi, my Yorkie, was my tester: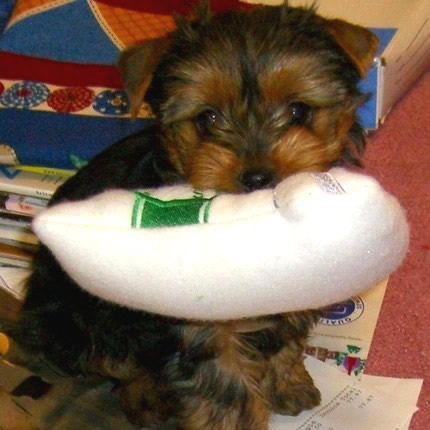 ---
More Happy Customers . . .
The picture below [left] was sent to me by a very happy customer whose fiance is a U.S. Marine. Her fleece camo bear was embroidered with "Ooo Rah!". She ordered a bear with a special message to her sweetie as well to let him know how much he was missed! If you have someone special in the military, order your own personalized bear HERE. Your bear will come with a free set of bear-size dog tags that say "made with love". No two bears look alike.
---
Other bears I make in the embroidery hoop:
---


See these items & more
at my Etsy site:
---

NEWEST ITEMS

---

This spotted goldfish is made just for kitty with soft, thick bright yellow fleece. Spot measures about 3.5" long [plus another 5" for the tail] and 2.5" wide. Stuffed with polyester fiberfil, crinkly sounding stuff and a scoop of yummy organic catnip, this toy is extremely sturdy and can last through several months of being chewed on and tossed around! I know your kitty will love one of their very own.

---

Starbarks Fetch Roasted Coffee in a Cup Doggie Squeaker Toy. This toy measures 5" X 7" [Grande] or 6" X 10" [Venti] , is actually made of fleece and stuffed with polyester fiberfil but the real bonus is a big squeaker. Even if your pup doesn't like coffee, they will love this soft, squeaky toy! This creative toy was digitized by DigiStitches Co. LLC ©2007.

---

This beautiful Lace Angel with Heart measures 4.5" X 4.5" when flat. Clasp her hands in front and her wings in back, add a ribbon and she is sure to offer much needed love and support. Any color available.

---