June Tailor The ABC's of Chenille Alphabet Template
Contains a complete set of capital letters for monogramming and personalization. These templates are reusable. Great for Chenille. Easy step-by-step instructions included.
$3.00 [$6 retail]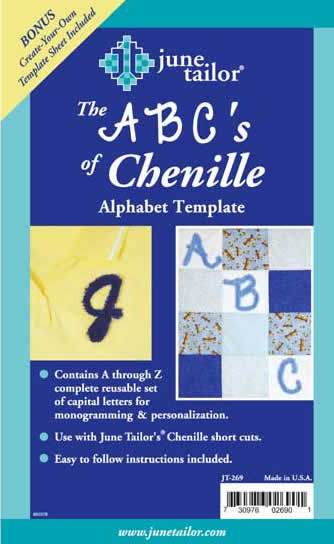 Clover Desk Needle Threader
With the help of Clover's Desk Needle Threader, you can quickly thread your needles! For sewing and patchwork needles. Comes with 3 needles each: Quilting Needles No. 9, Gold Eye Quilting Needles Between No. 8, Gold Eye Sharps Needles No. 9.
$9.00 [$15 retail]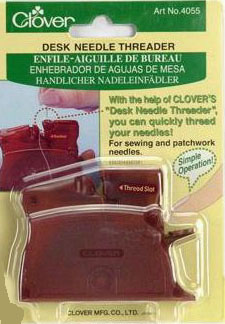 Bias Tape Makers
Pack of two: 1" and 1/2"
Two for the price of one. Precision tool that folds fabric into perfect halves automatically. One easy motion creates any length bias tape without fumbling with creases, setting down iron or making tedious measurements.
Includes directions.
$3.00 [$7 retail]